First SuperDog Winning Entry for Barrett & Coe Lichfield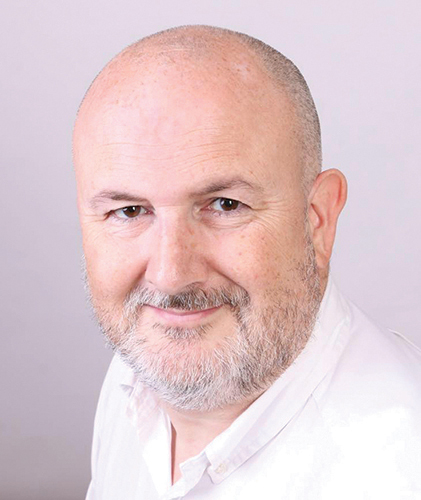 Congratulations to Matthew Preston of Barrett & Coe Lichfield who has achieved his first winning entry in July 2019's SuperDog of the Month competition!
His entry of Cavalier's Mabel & Millie was well-liked by our Facebook followers and Photographer judging panel, which means they will shortly receive a winner's certificate, plus a £25 Pets at Home voucher. As winners, their image will also be entered into SuperDog of the Year when their image could win £1000 in the annual competition!
Matthew opened the doors to his own Barrett & Coe studio in Lichfield (May 2018) and has established a reputation for great photography and customer service in his local area. Originally from Enniskillen in Northern Ireland, Matthew first moved to England in 1987 and spent over 25 years in management roles in the distribution/logistics industry, managing large vehicle fleets and warehouses. Matthew has since been married for over 25 years and now has two teenage sons but in 2018, Matthew decided to pursue his ambition to run his own photography studio.
Matthew told us, "My previous career had a number of downsides – long commutes and being on call twenty-four hours a day seven days a week, for example. By contrast, I now live less than five miles from my studio, and although I am in the studio six (and occasionally seven) days a week because I am doing something I really enjoy, it genuinely doesn't feel like work!
"I am delighted to have had one of the winning images in the first SuperDog of the Month competition. I had particularly high hopes for Mabel and Millie, as we had a great shoot, capturing some beautiful images of the girls both separately and together, but I am especially proud of the winning image."
The variety of customers coming in the door is great, and I want them to feel comfortable and relaxed and to have fun. No two days are the same, and that's what makes it exciting. I love the reactions of customers when they see the images for the first time, and I look forward to welcoming them back when they next need some photographs taken."
After an 'opening night' at the studio, he's also begun life as a photographer with great feedback from his customers including "We recently had a family photography session and Matthew was really friendly and put us at ease immediately. He was fantastic with our little girl and really brought her out of her shell. He also knew exactly how to get the best from our dog too! When our finished products arrived, we were so pleased and have had many compliments! We would definitely recommend him to other families."
Matthew's family-friendly studio is based on a business park on a farm just outside Lichfield, with a farm shop on site selling freshly picked fruit and vegetables and there is always plenty of parking space available. The studio is a short drive from Lichfield, Tamworth, Fradley, and Burton and has baby changing facilities too.
Click here to visit Matthew's Facebook page
Call Matthew on 01543 226194 to make an appointment