First SuperDog Winning Image for Amelia Atkins!

Congratulations to photographer Amelia Atkins (Shot @: Photography) who has achieved a first winning image in the SuperDog of the Month competition!
Her entry of Paris and Dior the American XL Bullys proved popular with our Photographer, Owner, and Sponsor judging panels in the March and April 2022 competition. Paris and Dior can look forward to receiving a £25 SuperDog voucher and being part of the 2021/2022 SuperDog of the Year competition, where they could win £1,000!
As it's her first winning image in our competition we caught up with Amelia to learn more about her: "I've been a full-time photographer since 2009 when I opened my studio Shot @: Photography with my husband Matt. We were both made redundant at the beginning of 2009 from Jessops, which was the perfect push for us to open our own studio, Shot @: Photography, which we had dreamt of since leaving university after studying Photography and Animation. It was while at Jessops that I won my first photography competition, which included an all-inclusive trip to Japan!
My style of photography is mainly timeless and influenced by my Scandinavian roots and time spent in the Lake District. I love to photograph babies, families, and pets, creating memories to be treasured. I love meeting new people and have a soft spot for babies and pets. When I'm not in the studio photographing babies and families, I'm usually out in the Lake District photographing weddings, on adventures with my much-loved dog Rollei, or buying props for baby sessions in the studio.
Our studio is located in the heart of Barrow-in-Furness town centre, on the edge of the stunning Lake District National Park so clients are spoilt for choice when booking an on-location lifestyle session as there are so many beautiful locations to go to for portraits. For studio sessions, there is on-street parking and the nearest car park is 2 minute's walk away.
Commenting on her first winning image Amelia told us: "We are so happy to see these puppies win especially as 9 of the litter didn't make it as they had fading puppy syndrome because mum didn't produce enough milk, so to see these two survive and win is extra special."
Click here to visit Amelia's website
Click here to visit Amelia's Facebook page
Call the studio on 01229 877477 to make an appointment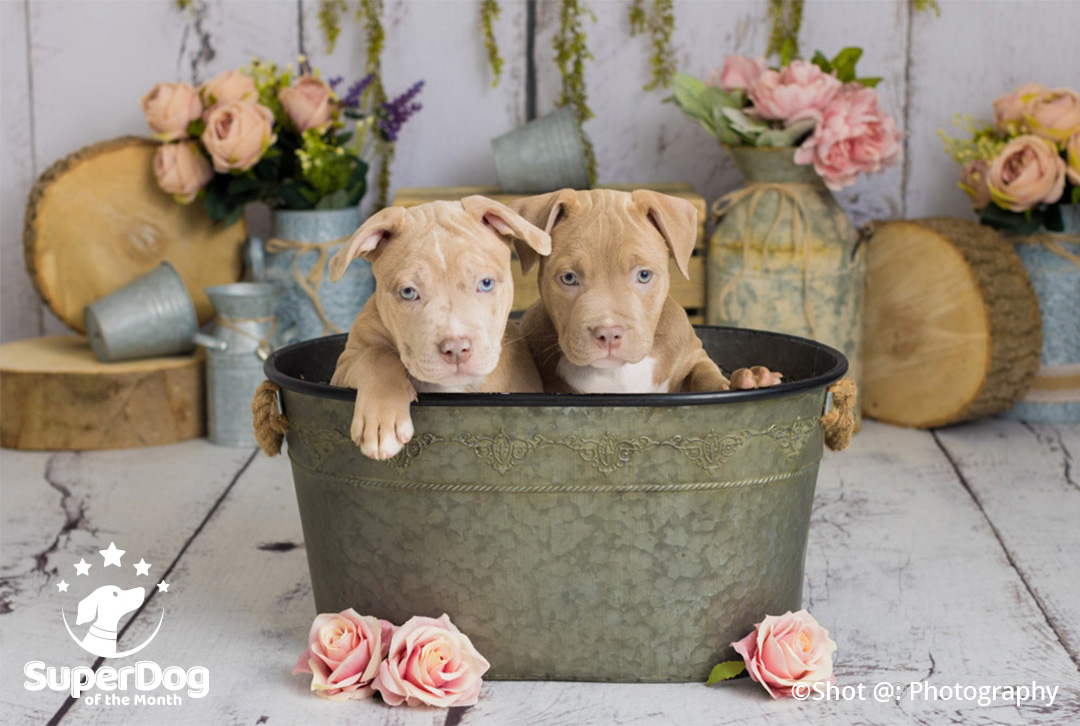 Thank You soooo much Amelia! You are absolutely amazing at what you do, such a professional and so much patience. Would highly recommend Shot @:Photography, everything was really relaxed and just perfect, can't wait to collect my photos.